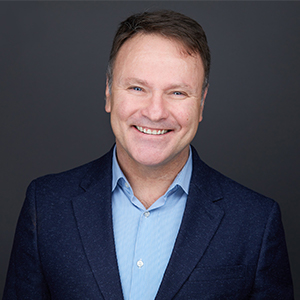 Dr. Peter Shipka, BSc, DC, CMPA, C.Dir
Dr. Peter Shipka graduated from the University of Alberta prior to his attending Los Angeles College of Chiropractic in Whittier, California in 1991. Upon graduation in 1994, Dr. Shipka worked with Dr. Masahiro Yoshihashi at the Hokkaido Chiropractic Centre in Sapporo, Japan from 1995 until the fall of 1996.

Since September 1996, Dr. Shipka has been in private practice in St. Albert, Alberta. In addition to his private practice, Dr. Shipka has been actively involved with research and has been presenting at local and international conferences since 1998. Dr. Shipka has presented on: the management of ankle sprains, TMJ, chiropractic pre-natal care, low back pain, whiplash and frozen shoulder management. But he's not limited to just those issues, he welcomes any challenge you could have.

Dr. Shipka has continued with his educational journey since his graduation from chiropractic college. In 2007, he graduated with a certificate from the Acupuncture Foundation of Canada Institute and in June 2009 he was the first chiropractor to graduate from Dr. Steven Aung's Certificate Program in Medical Acupuncture from the University of Alberta. In 2014, Dr. Shipka completed his course in Intra-Muscular Stimulation from CMCC and has continued to attend courses each year in both chiropractic and acupuncture technique.

Dr. Shipka is an active volunteer with several chiropractic bodies and professional organizations. He was honoured in September 2017 with a service recognition award by the Alberta College and Association of Chiropractors. Dr. Shipka currently serves as the Alberta representative for the Canadian Memorial Chiropractic College Board of Governors and as a committee member with the Canadian Chiropractic Research Foundation.

Dr. Shipka enjoys his clinical practice and looks forward to serving your health needs. Please call the clinic to book your first appointment at (780) 460-2200.Designations: Bachelor of Science (1989), Doctor of Chiropractic (1994), Certificate Program in Medical Acupuncture (AFCI I/II) 2007-8, Certificate Program in Medical Acupuncture (2009), Certificate Program Intramuscular Stimulation for Myofascial and Neuropathic Pain (2014), Certified Director Program (2020)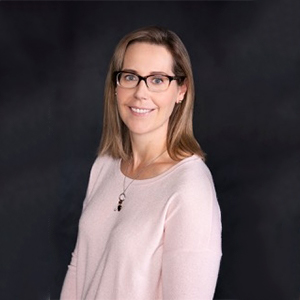 Dr. Jennifer Ginny Shaw, BA, DC
Dr. Shaw is entering her 22nd year in practice and enjoys treating patients from all walks of life. She has practiced in Ottawa, Ontario, in England and in the greater Edmonton area. Dr. Shaw received a B.A. from St. Lawrence University of Upstate New York while on a hockey scholarship, and has also enjoyed playing high levels of box lacrosse, volleyball, field hockey and track and field. Dr. Shaw draws on her athletic background to help those with athletic interests.

A graduate of the Canadian Memorial Chiropractic Clinic in Toronto. Dr. Shaw practices a diverse technique using manual, drop table and activator techniques. Her techniques allow for her to treat a wide range of clients, including babies, the elderly or those who just might be a tad nervous about Chiropractic care!

In her spare time Dr. Shaw enjoys spending time with her husband and two daughters, especially while watching and playing sports and travelling.

Dr. Shaw enjoys the challenges and relationships formed in helping those in need, and prides herself on being approachable and caring.

Designations: Bachelor of Arts (1995), Doctor of Chiropractic (1999)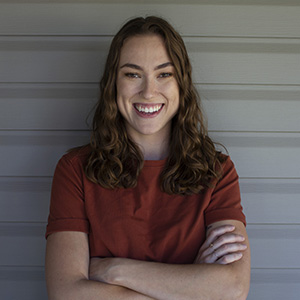 Dr. Lynnel Mahé
Dr. Lynnelle Mahé is an evidence-based and patient-centered practitioner from Beaumont, Alberta. After earning her bachelor's degree in Kinesiology and Sports Studies with honours from the University of Alberta Augustana Campus, she went on to attend the Canadian Memorial Chiropractic College, graduating with summa cum laude. She was actively involved in student life; being the president and co-founder of the 2SLGBTQIA+ club, a member of the Equity, Diversity, and Inclusivity committee, receiving several awards for her involvement.

Lynnelle grew up playing multiple sports, but her heart was set on curling from a young age. She played on her school and competitive teams simultaneously, earning provincial and national titles, as well as competing in the Alberta Scotties Tournament of Hearts. She enjoys staying active and being in nature, whether it be hiking, biking, travelling, or sports. Her experience as an elite athlete and academic background makes her no stranger to sports injuries, the competitive athlete lifestyle, training and rehabilitation principles, and everyday aches and pains.

Dr. Mahé is committed to helping you feel better and providing you with the knowledge, skills, and empowerment to prevent and manage similar issues in the future. She emphasizes the importance of treating each patient individually and holistically, tailoring the treatment plan to address their specific needs. Everyone from families, athletes, office workers, trades workers, to geriatrics can benefit from her chiropractic care.

Dr. Mahé practices with diversified technique including adjustments and mobilizations of the spine and extremities, soft tissue therapy, exercise prescription, ergonomic assessment, taping, custom made orthotics, lifestyle, and nutritional advice.

Dr. Mahé strives to be welcoming and compassionate to all who access her services. She looks forward to being able to connect with her patients and to create a positive relationship in which they work together to reach their goals.